March 2021 Budget Commentary
A jam-packed Budget announcement and generally a very positive one at that, with a clear focus on reviving the economy and supporting businesses.  However, 'fiscal drag' due to freezing many tax thresholds for a number of years will bring in additional revenue to the government in future. Below is our summary of the key tax announcements.
CJRS
The Coronavirus Job Retention Scheme (CJRS) scheme that was due to end at the end of April has been extended by a further five months from May until the end of September 2021.  Employees will continue to receive 80% of their salary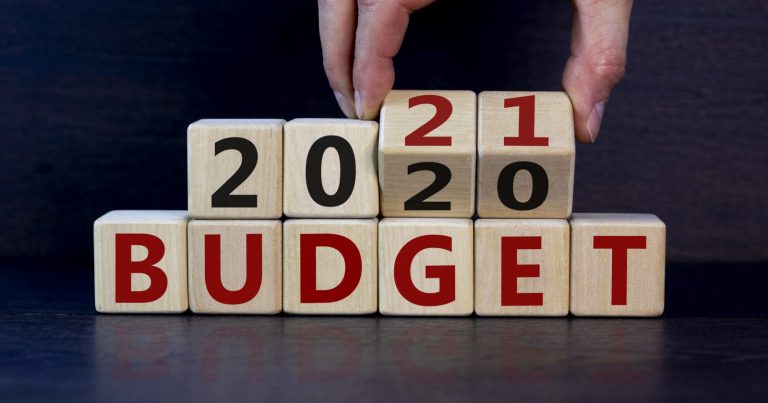 up to a cap of £2,500 per month for hours not worked and this will be covered in full by the grant until June, though employers will continue to be responsible for employers' national insurance and pension contributions. From July, employers will need to contribute 10% towards the employees' furlough pay and this increases to 20% in August and September. From 1 May 2021 onwards, employers will be able to claim for eligible employees that were on the payroll as of 2 March 2021, which means a PAYE Real Time Information (RTI) submission for the employee must have been made between 20 March 2020 and 2 March 2021.
SEISS
The fourth Self Employment Income Support Scheme (SEISS) grant will be 80% of three months' of average trading profits in 2019-20, subject to a maximum of £7,500.  The amount will be paid in a single instalment to cover the three months from February to April.  A notable difference is that this grant takes into account 2019-20 tax return submissions and will be based on the average of four years of trading between 2016 to 2020, rather than the three years from 2016 to 2019 that was relevant to the previous three SEISS grants.  This means that individuals that became newly self-employed in 2019-20 will now be eligible.  A self assessment tax return for 2019-20 must have been submitted by 2 March 2021. All other eligibility criteria remain the same as the third grant.  HMRC will contact eligible individuals in mid-April in order to offer them a personal claim date for the end of April.  The deadline for claiming the fourth grant is 31 May 2021.
A fifth and final SEISS grant has also been announced to cover the period from May to September and can be claimed from late July.  However, this grant will be determined by a turnover test; those who have experienced a reduction in turnover of more than 30% will be eligible for the full grant of 80% of three months of average trading profits, subject to a maximum of £7,500.  Those experiencing a reduction in turnover of less than 30% will receive a 30% grant, subject to a maximum of £2,850.
Income Tax, National Insurance and VAT
All of these taxes are safe…for now!  The Chancellor confirmed that the tax-free personal allowance and the higher rate tax threshold will both increase in line with CPI as planned to £12,570 and £50,270, respectively, from 6 April 2021.  However, he also announced that these thresholds will remain frozen at those levels for several years until April 2026.
Inheritance tax thresholds, the pensions Lifetime Allowance and the Annual Exempt Amount for Capital Gains Tax will be maintained at their existing levels until April 2026.
Corporation Tax Increase
Corporation tax will increase from 19% to 25% from April 2023 but the rate will remain at 19% for businesses with profits less than £50,000 and the increased rate will be tapered for profits between £50,000 to £250,000.  It will therefore be larger more profitable businesses that will pay the higher rate, with small companies paying the reduced 'small profits rate'.
Extended Loss Carry-Back for Businesses
To help businesses who have been pushed into a loss-making position as a result of the pandemic, trading losses occurring in 2020-21 and 2021-22 can be carried back three years instead of the usual one year.  This will apply to sole trader, partnership and limited company businesses.
A New 'Super Deduction' for Business Investment
To encourage companies to invest, a new 'super deduction' of 130% capital allowances for investment in plant and machinery will apply from 1 April 2021 to 31 March 2023.  Many small businesses currently receive a 100% capital allowance tax deduction for plant and machinery investment so the increase to 130% will be attractive.  This effectively means that every pound of investment in plant and machinery will save 25p in tax.
Helping Businesses Grow
Two new initiatives have been announced:
Help to Grow: Management – a management programme to help SMEs access world-class management training. It will be delivered through business schools in the form of a 12 week course and will be 90% subsidised by the government.
Help to Grow: Digital – a scheme to help SMEs save time and money by adopting productivity-enhancing software. This will include free advice delivered by an online platform and a voucher system to cover up to half of the costs of approved software up to a maximum of £5,000.
Government-Backed Business Loans
As the Bounce Back Loans (BBLs) and Coronavirus Business Interruption Loans (CBILs) come to an end on 31 March 2021, a new 'Recovery Loan Scheme' will be available from 6 April 2021. This scheme will provide lenders with a guarantee of 80% on eligible loans between £25,000 and £10 million to encourage them to provide finance to UK businesses.  The scheme will be open to all businesses, including those who have already received support under existing COVID-19 guaranteed loan schemes.
Business Grants
New one-off 'Restart Grants' will be available via local authorities from April 2021.  The grants offer up to £6,000 per premises for non-essential retail businesses and up to £18,000 per premises for hospitality, accommodation, leisure, personal care and gym businesses.
Business Rates Reliefs
100% business rates relief has been extended for three months to 30 June 2021 for the eligible retail, hospitality and leisure properties.  This will be followed by 66% business rates relief for the remaining 9 months of the financial year to 31 March 2022.
Temporary VAT Reduction for Hospitality and Leisure Sector
The temporary 5% VAT rate for goods supplied by the tourism and hospitality sector was originally due to continue until 31 March 2021 but has now been extended to 30 September 2021.  Rather than going up to the full rate straight away it will temporarily be increased to 12.5% for 6 months from 1 October 2021, returning to the full 20% rate from 1 April 2022.
VAT Registration Threshold
The current VAT registration threshold of £85,000 is maintained and will be frozen at this rate until April 2024.
Temporary Stamp Duty Land Tax (SDLT) Cut
The temporary SDLT cut announced last summer with an increase in the SDLT threshold for residential properties to £500,000 was due to continue until 31 March 2021 but has now been extended to 30 June and will be tapered thereafter.  From 1 July 2021, the threshold will increase to £250,000 and will go back to the usual level of £125,000 from 1 October 2021.