Coronavirus Help for Small Businesses and Individuals
Many of you will be concerned about what financial help is available in this difficult situation. Following the March 2020 Budget and numerous further announcements made since then by the Chancellor, we outline the financial help available for small businesses and individuals.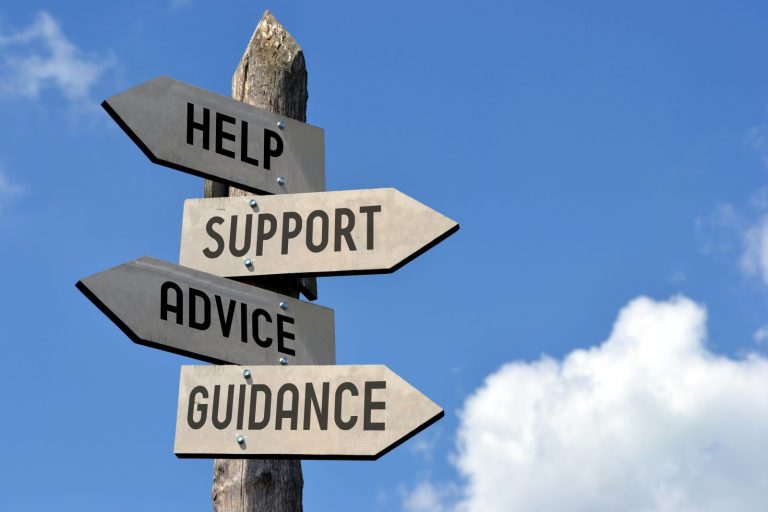 Self-Employment Income Support Scheme (SEISS)
In March 2020, the Chancellor announced an unprecedented and very generous support package for the self-employed. The government will pay an 80% taxable cash grant for an initial three months to self-employed individuals whose businesses are adversely affected by the current Coronavirus situation.  The grant is based on the average monthly self-employed profits for the three tax years 2016-17, 2017-18 and 2018-19 and those eligible must have been self-employed in the 2018-19 tax year and submitted a tax return for that year.
In a further welcome announcement from the Chancellor on 29 May 2020, a second grant covering the three month period from June to August will be available. The amount of the second grant will be slightly lower at 70% of average self-employed profits for the three tax years 2016-17, 2017-18 and 2018-19.
Eligibility criteria
The self-employment must have existed in the 2018-19 tax year with a tax return submitted for that year.
The business must have continued to trade in 2019-20.
50% or more of an individual's overall income must derive from self-employment.
Trading profits must be less than £50,000 in 2018-19 or on average for the past three tax years.
For the first grant, the business must have been adversely affected by COVID-19 between March and 13 July 2020.  For the second grant, the business must have been adversely affected on or after 14 July 2020.
Members of a partnership are included in this scheme.
Those that do not qualify
Those that are newly self-employed from 6 April 2019 onwards will not be eligible for the scheme.
Self-employment forms less than 50% of an individual's overall income.
Calculation and timing of the funding – first grant
The first grant covers the three months March, April and May 2020 and will be based on 80% of average monthly self-employed profits for the three tax years 2016-17, 2017-18 and 2018-19, subject to a maximum of £7,500 in total.
If there isn't a three year history of self-employment then the grant can be based on the average monthly profits for 1 or 2 years instead as long as the most recent year is 2018-19.
The claims service opened on 13 May and a single lump sum payment to cover the three month grant will be made within six working days of the claim being made made.  The application process for the first grant will close on 13 July 2020.
It's important to note that the grant is taxable and will need to be included in tax returns with any tax and national insurance paid accordingly.
Calculation and timing of the funding – second grant
Eligibility criteria for the second grant will be exactly the same as the first grant and individuals will need to confirm that their business is adversely affected by COVID-19 on or after 14 July 2020.
The amount received will be provided for the three months June, July and August 2020 and will be based on 70% of average monthly self-employed profits for the three tax years 2016-17, 2017-18 and 2018-19, subject to a maximum of £6,570 in total.
Similar to the first grant, a single payment covering the three months will be made, with applications opening and payments being made in August.
There is no restriction on the self-employed continuing to work while also receiving the cash grant.
Coronavirus Job Retention Scheme (CJRS)
In a move to encourage employers to retain their staff rather than let them go, government grants will be available to all employers to cover 80% of retained workers' salaries up to a cap of £2,500 per month. Employers can choose to pay the difference between the funding amount and the full salary but don't have to. The grants will be backdated to 1 March 2020 and will now be available until the end of October.  The cost will be fully funded by the government until the end of July and from August businesses will be asked to share the cost of furloughed employees' salaries.
Eligibility criteria
A company PAYE scheme must have been in place on or before 19 March 2020
Employees must have been on the payroll and the employer must have submitted an RTI filing for that employee on or before 19 March 2020
Full-time, part-time and zero-hour contracts are all eligible
Those that do not qualify
Until 30 June: Any employee that carries on working in any capacity, including on reduced hours or reduced pay
New employees that came on the payroll from 20 March 2020
Employees for whom the employer had not submitted an RTI filing by 19 March 2020
Calculation and timing of the funding
Employers will need to designate affected employees as 'furloughed workers' and they should formally notify the employees of this.
Furloughed workers will remain on the payroll but until the end of June cannot undertake any work while furloughed.
From July businesses will be able to bring back furloughed employees on a part-time basis under 'flexible furloughing'.
Until July, the funding will be the lower of 80% of an employee's regular wage or £2,500 per month, plus the associated Employers' National Insurance and any auto enrolment minimum employer pension contributions.  Fees, commission and bonuses are not included in the calculation.
From August, employers will not be able to claim Employer's National Insurance and pension contributions and will need to pay for any work undertaken by employees on a part-time basis under the flexible furloughing arrangement.
In September and October, the amount of the grant will be reduced to 70% and 60%, respectively, with employers having to pay the difference of 10% and 20%.
At a minimum the full 80% must be paid to employees and employers can choose to top this up to the full 100%.
Claims under the scheme can be made via HMRC here.  Claims covering the period to 30 June must be made by 31 July 2020.  Claims relating to the period from July onwards can be made from 1 July 2020.
Directors of Limited Companies
Unfortunately it's not good news for directors of limited companies.  Although many directors consider themselves to be self-employed, technically it's not self-employment but rather being a director/employee of a limited company.
Typically most directors pay a small salary and larger dividends.  Support packages have been announced for "earned income" on which national insurance is paid.  Dividend payments are not earned income, not subject to national insurance and hence are not included in any of the support packages.  It's possible that a company director on the payroll could become furloughed and apply for the first phase of the CJRS and receive 80% funding for their directors' salary for three months.  However, by being furloughed the director would not be able to undertake any work for the company, including providing services to clients/customers or undertaking any revenue generating work. The only exception to this rule is where furloughed directors need to carry out duties to fulfil the statutory obligations they owe to their company e.g., preparing and submitting accounts and returns to Companies House and/or HMRC.
The second phase of the of the CJRS from July to October will enable directors who were already furloughed for a minimum of three weeks to work part-time from 1 July 2020 and to claim the grant for the 'usual hours' that they did not work.
The Coronavirus Statutory Sick Pay Rebate Scheme
Statutory Sick Pay (SSP) will temporarily be available from day one of leave rather than from day four as is usually the case. It will be available for up to 14 days for all employees earning £118 per week or more (£120 per week from 6 April 2020) who are advised to self isolate even if they haven't contracted the virus and this applies from 13 March 2020. The government will provide the funding for this to employers with fewer than 250 employees, via a new online system for making the claim here. The amount of SSP is £94.25 per week (£95.85 from 6 April 2020). A sick note is not strictly necessary given so many individuals meet the criteria to self isolate but we advise businesses to retain a record of all SSP paid.
Bounce Back Loans
Bounce Back Loans are available for small and medium sized businesses and offer loans of between £2,000 and £50,000, subject to a maximum of 25% of the last financial year's turnover. The loans are 100% guaranteed by the government who will also be paying the interest for the first 12 months. Repayments will not have be made for the first 12 months and there will be no fees to access the scheme. The total loan term will be up to 6 years and the interest rate has been fixed at 2.5% after the first year.  Early repayment is allowed and these will not incur early repayment fees. Applications for these loans can be made here.
Coronavirus Business Interruption Loan Scheme (CBILS)
Government-backed and guaranteed loans are available for businesses, which includes up to £5 million in funding for small and medium-sized businesses, with no interest payable for the first twelve months. The loans are available via partners of the British Business Bank for which more information can be found here.
Business Rates and Cash Grants
A business rates holiday is available for 12 months with effect from 1 April 2020 for all businesses in the retail, hospitality and leisure sectors.  This is extended to estate agents, letting agencies and bingo halls that were forced to close as a result of Covid-19.
Businesses in the retail, hospitality and leisure sectors that operate from a property with a rateable value of between £15,000 and £51,000 are eligible for a cash grant of up to £25,000.
Businesses currently eligible for small business rate relief (SBRR) are eligible for a cash grant of up to £10,000.
The first point of contact for businesses eligible for these reliefs and grants is the local authority and they should have written to eligible businesses with the funding now received.
Mortgage Repayments and Personal Banking
The government agreed an initial three month mortgage payment holiday with mortgage lenders and this has is now extendable for a further three months. We advise contacting your mortgage provider directly and as soon as possible if you need to take up the mortgage holiday, though bear in mind that interest on the loan will continue to accrue during this period and that repayments will increase in future to make up for the 'holiday'.
Banks should remove any penalties associated with accessing fixed-term savings accounts early. Loan and credit card holidays are also available for three months and it's likely this will be extended by a further three months.
Tenants and Landlords
Landlords are not currently allowed to start eviction proceedings against tenants.  For landlords who struggle as a result, a three month mortgage payment holiday on buy-to-let mortgages is available. Again, it's best to speak to your mortgage provider directly as soon as you can.
Deferral of Tax Payments
A new HMRC helpline for those who can't pay their taxes as a result of Coronavirus  is available to businesses and self-employed individuals.  Those that need to arrange a deferral period on their tax liabilities can call the new HMRC helpline number on 0800 024 1222.  The helpline is available Monday to Friday from 8am to 4pm.
VAT payments due to be made between 20 March and 30 June 2020 are deferred until 31 March 2021.  While the deferral is automatic and there is no need to apply to HMRC for this, businesses that have a direct debit arrangement in place for the collection of VAT will need to ensure that they cancel the direct debit with their bank before the next payment would normally be deducted.  The direct debit agreement will then need to be set up again once the deferral period ends after June.
Second payments on account for all individuals in self assessment that were originally due by 31 July 2020 are now deferred to 31 January 2021. This will be applied automatically by HMRC and no penalties or interest for late payment will be charged during the deferral period.
The Chancellor's Warning…
Rishi Sunak made a very clear "observation" about the inconsistency of national insurance contributions made by the self-employed (9%) and those made by the employed (12%).  Given the generosity of the support package announced for the self-employed, we think it has been made clear that this will be paid for with an equalisation in national insurance rates for the employed and self-employed at some point in the near future.