Coronavirus Financial Support Measures
Below we provide a summary of the key financial support measures available to businesses and individuals from November onwards as a result of the ongoing challenges caused by the pandemic. We will update this as and when further guidance is released.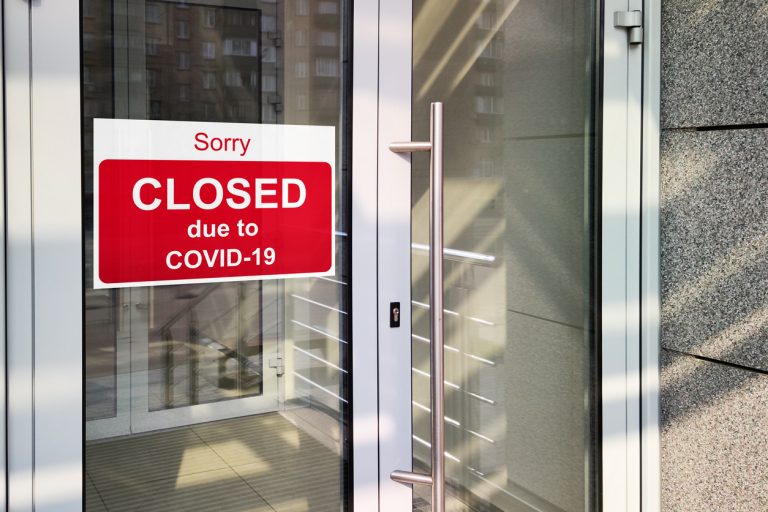 Employment
Instead of ending on 31 October 2020, the Coronavirus Job Retention Scheme (CJRS), also referred to as the furlough scheme, has now been extended to 30 April 2021.  The government have committed to provide employers with funding for 80% of an employee's salary for hours not worked in each month up to April 2021, subject to a maximum cap of £2,500.  Employer's national insurance and pension contributions will, however, need to be funded by the employer and will not be included in the grant. Some other points to note about the extended CJRS:
Flexible furloughing will be allowed in addition to full-time furloughing
To be eligible, employees must have been on an employer's payroll by 23:59 on 30 October 2020. This means a Real Time Information (RTI) submission for the employee must have been made to HMRC on or before 30 October 2020. New employees that were not eligible for the previous CJRS could therefore now be included in the extended CJRS and employers that haven't previously used the CJRS can still make use of the new scheme.
As with the original CJRS scheme, employers can pay employees the exact amount of the grant at 80% of their salary, or choose to top this up beyond the 80% at their own expense.
Claims can be made here.
Claims must be made within 14 days of the month-end.
From February 2021, HMRC will publish details of employers who make claims under the CJRS for periods from December onwards.  They will also make the claims information available within furloughed employees' Personal Tax Accounts.
Employers making use of the extended CJRS should remember to update their furlough agreements with employees as soon as possible to ensure that it covers the extension period.
The £1,000 Job Retention Bonus that was originally due to be paid in February 2021 will no longer be available as a result of the CJRS extension.
Self-Employment
When the Self-Employment Income Support Scheme (SEISS) grant extension was announced in September's 'Winter Economy Plan', it was set to provide a grant of 20% of average monthly trading profits, and after a couple of incremental increases to 40% and 55%, it has now finally been set at 80%.  There are to be two grants under the SEISS Extension, with the first one covering the period from 1 November 2020 to 29 January 2021, which will cover 80% of average monthly trading profits, subject to a cap of £7,500 in total. The second grant will cover the three months from January to April 2021 and the level of this grant is yet to be announced. To be eligible for the SEISS Extension, claimants must:
Have been eligible for the first two SEISS grants (though they need not necessarily have made a claim under these grants);
Be currently trading but be impacted by reduced activity, capacity or demand due to coronavirus OR have been trading but be temporarily unable to do so due to coronavirus;
Intend to continue to trade; and
Reasonably believe there will be a significant reduction in trading profits due to reduced business activity, capacity or demand, or inability to trade due to coronavirus.
In a tightening up of the eligibility criteria that was not specified for the first two grants, the final bullet point above requiring there to be a 'significant reduction' in trading profits is new and must apply for the period from 1 November 2020 to 29 January 2021.
Claims under the third SEISS grant can be made here and will be paid as a single instalment within six working days of the claim being made.  The grants are taxable and subject to National Insurance contributions. The deadline for making a claim for the third SEISS is 29 January 2021.
Business Grants
5 January 2021 Update: One-off top up grants for the retail, hospitality and leisure businesses to help businesses through to the spring as a result of the national lockdown have been announced.  These grants are available on a per-property basis to businesses that are legally required to close, and which cannot operate remotely, as follows:
£4,000 for businesses with a rateable value of £15,000 or under
£6,000 for businesses with a rateable value between £15,000 and £51,000
£9,000 for businesses with a rateable value of over £51,000
This is in addition to previous grants for businesses with premises that were required to close due to local or national restrictions.
Bounce Back Loans
Bounce Back Loans (BBLs) have been extended to 31 March 2021 – this can benefit both new applicants and those businesses with an existing loan that can now be topped up with additional finance.  BBLs allow businesses to borrow up to 25% of annual turnover, subject to a maximum of £50,000.  The loans are guaranteed by the government and will be fee and interest-free for the first 12 months, with a 2.5% interest rate applying thereafter.  No repayments are due for the first 12 months and the original six year term can be extended to ten years.
Reduced VAT Rates
The reduced 5% VAT rate for hospitality, accommodation and attractions will continue to apply until 31 March 2021.
Payment of Deferred VAT
Businesses that deferred their VAT payments between 20 March and 30 June 2020 can:
Make the payment in full by 31 March 2021 here.
Opt in to the new VAT deferral payment scheme which allows up to 11 smaller monthly instalments to be paid interest-free.  All the instalments must be paid by the end of March 2022 and businesses will have to opt in to the scheme here.
Mortgage Holidays
Mortgage payment holidays that were originally due to end on 31 October will now continue.  Borrowers who have been impacted by coronavirus and have not yet had a mortgage payment holiday will be eligible for two payment deferrals of up to six months in total. Those that have already had or started an initial three month payment deferral will be eligible for another deferral of up to three months, subject to a maximum six month deferral in total.  Under the Financial Conduct Authority's (FCA) proposals, borrowers would have until 31 January 2021 to request a payment deferral, though this is yet to be confirmed. Agreed mortgage holidays under these proposals will not be reported as missed payments on a borrower's credit file.
Budget 2021
The next Budget will be on 3 March 2021 at which point the government will provide a further update on wider Covid-19 economic support.