Chancellor's Emergency Statement on the Mini-Budget
Just over three weeks after the mini-budget measures announced on 23 September 2022, the newly appointed Chancellor, Jeremy Hunt, made an emergency statement on 17 October 2022 that reversed almost all of the tax measures announced in that mini-budget.
The following mini-budget measures have now been cancelled: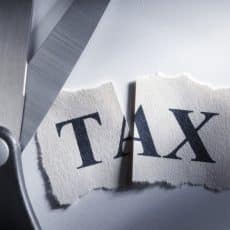 The reduction in basic rate income tax from 20% to 19% from April 2023.  The Chancellor confirmed that the basic rate tax would remain at 20% indefinitely.
The repeal of IR35 regulations or 'off-working payroll' regulations introduced in 2017 and 2021.  IR35 regulations will therefore remain as they currently are, with responsibility for determining employment status remaining with employers and as outlined here.
Cancellation of the proposed corporation tax increase to 25% from April 2023.  From April 2023, corporation tax will increase as originally planned to 25% for all but the smallest of businesses. There will be a tapered increase for businesses with profits of between £50,000 and £250,000.
The abolition of the 45% additional rate of tax paid by individuals with taxable income of £150,000 or more.  This rate will remain in place.
Reduction in dividend tax rate by 1.25% from April 2023.  The dividend tax rates will remain as they currently are, i.e., 8.75% for basic rate taxpayers, 33.75% for higher rate taxpayers and £39.35% for additional rate taxpayers.
Some of the measures announced in the mini-budget will remain:
Cancellation of the 1.25% national insurance increase that was introduced in April 2022.  Employee, employer and self-employed national insurance rates will therefore fall by 1.25% from 6 November 2022.
Increase in the stamp duty threshold to £250,000 for all buyers and to £425,000 for first-time buyers. This became effective from the date of the mini-budget announcement on 23 September 2022.
Of significant note is that while the 1.25% national insurance cut will remain, the dividend tax will not be reduced.
Also significant is that the Energy Price Guarantee announced in September to cap the unit price that domestic consumers pay for electricity and gas for two years has now been reduced to just six months, with a review for a 'new approach' to be undertaken to assist with energy bills from April 2023.
The Chancellor made it very clear that some tough tax and government spending decisions will need to be made going forward.  It's possible that some of these measures will be announced on 31st October when the 'Medium-Term Fiscal Plan', akin to a full Budget, will take place.