In the new Chancellor's first Budget, he generally announced positive measures with it being a particularly pro-business Budget, though we do wonder how these can be paid for in the longer term.  An 'Autumn Budget' was mentioned in passing and so it's very possible that the Chancellor is saving the bad news for later this year…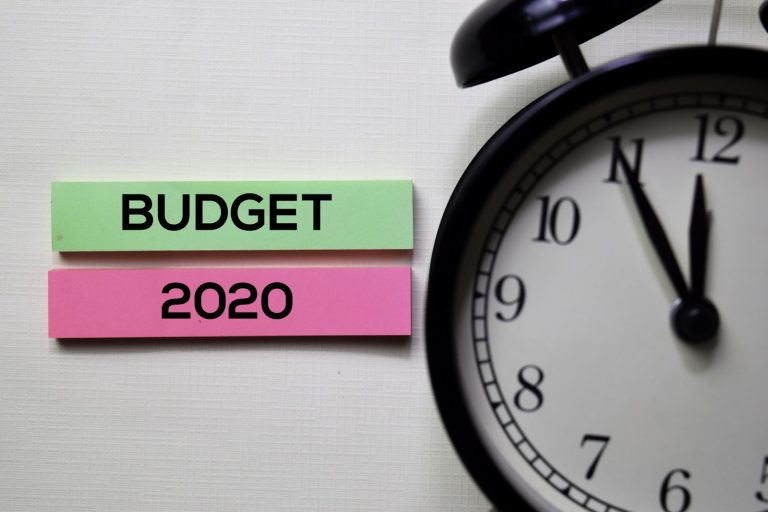 Temporary Coronavirus Measures
Statutory Sick Pay (SSP) will be available from day 1 of leave rather than from day 4 as is usually the case with sick leave.  It will also be available to all those advised to self-isolate even if they haven't contracted the virus.  A sick note can be obtained by calling 111 rather than physically going to see a GP.
Additional temporary eligibility for SSP was announced for those who are not normally eligible, e.g., the self-employed, and this can be claimed via the Employment and Support Allowance (ESA) process.  National insurance contributions will need to have been made for the previous two tax years to be eligible for SSP via this route.
In addition, the requirements of the minimum income floor in Universal Credit will be temporarily relaxed for those directly affected by COVID-19 or self-isolating.  This could provide a top-up to self-employed individuals experiencing a loss in income. It won't be necessary for individuals to physically visit a job centre to make this claim.
In a measure to help small businesses cope with the financial impact of coronavirus, full SSP for 14 days per affected employee will be refunded by the government to businesses with fewer than 250 employees.
Further measures to help small businesses were also announced including a temporary Coronavirus Business Interruption Loan Scheme, abolishing business rates for those businesses in a property with a rateable value of less than £51,000 and a £3,000 grant for businesses currently eligible for small business rate relief. A new HMRC helpline for those who can't pay their taxes as a result of Coronavirus was also announced.  Businesses and self-employed individuals that need to arrange a deferral period on their tax liabilities can call the new HMRC helpline number on 0800 0159 559.
Income Tax, Corporation Tax and National Insurance
No changes in personal tax were announced but the annual national insurance threshold is being increased from the current £8,632 to £9,500 as was already known in advance of the Budget.  This represents national insurance savings of £104 and £78 per year for the employed and self-employed, respectively.  The government's aim is to eventually align the national insurance threshold with the personal allowance threshold of £12,500.
In a boost to small businesses, the employment allowance is being increased by a third from £3,000 to £4,000 per year.  This allowance provides relief on employer's national insurance payments.
Although the government made a commitment in the last Budget to cut corporation tax from 19% to 17% from April 2020, the Prime Minister made an election pledge in November 2019 to put this cut 'on hold'.  It was therefore confirmed in the Budget that the corporation tax rate remains at 19%, which is still the lowest in the G7 and G20.
Entrepreneurs' Relief
Although there was much speculation of Entrepreneurs' Relief being abolished altogether, in a bid to 'support the vast majority of entrepreneurs' the relief continues but the lifetime allowance for this relief will reduce from £10 million to £1 million and this applies with immediate effect.  This means that if an entrepreneur sells their business, the first £1 million of gains will be taxed at just 10% under this relief.
Pension Contributions
The tapered annual allowance for making pension contributions is being increased from April 2020 by a huge £90,000 to £200,000.  This means that anyone earning £200,000 or less can pay the maximum £40,000 into a pension scheme.  The contribution limit will be decreased for those earning over £200,000 subject to a minimum contribution allowance of £4,000 for the very highest earners (income of over £300,000).  This has reduced from the current pension contribution minimum of £10,000.
The lifetime allowance for pensions which is the maximum tax-efficient value that an individual's pension pot can reach is increasing to £1,073,100 from April 2020, in line with CPI.
National Living Wage
The national living wage (NLW) for those aged 25 and over will increase from the current £8.21 per hour to £8.72 from this April as previously announced.  The NLW will apply to those aged 23 and over from April 2023 and furthermore, the government announced an ambitious target to extend this to those aged 21 and over and to increase the hourly rate to over £10.50 by 2024.
Property
From 1 April 2021, a 2% stamp duty land tax (SDLT) surcharge is being introduced for non-residents purchasing UK residential property.
A Christmas Present from the Chancellor!
Currently digital publications are subject to standard rate VAT at 20% while printed publications are zero-rated, which was seen as unfair in an increasingly digital world.  VAT on digital publications including books, magazines and newspapers will therefore be zero-rated from 1 December 2020.
Junior ISAs
Hidden away in the detail of the Budget announcements was an increase in the annual Junior ISA (JISA) limit to £9,000, almost double that of the current £4,368 limit.  This means that families can put in up to £9,000 per year in a child's tax-free JISA or child trust fund (CTF).  The adult ISA limit of £20,000 remains unchanged.